In an effort to shed the light on the positivity in our community, we have compiled a list of all the different ways that some of our favorite small businesses and organizations are doing their part to help others during this global pandemic. The economic impact has left many of our favorite local businesses to make tough decisions about continuing their operations; nonetheless, some entrepreneurs have come up with creative strategies to use their platforms for good, and we here at OTC are nothing but excited about it. Although we are separated (by at least 6 feet), there are still plenty of opportunities to come together and spread love and positivity throughout Cornelius and the greater Lake Norman area.
---
---
Keystone Chiropractic LKN
Dr. Cameron Bearder and the folks at Keystone Chiropractic are re-purposing their community outreach van to help other organizations move high-demand donations across the LKN region. Because some organizations have suspended their ability to accept donations, Keystone Chiropractic has elected to help out by storing donations until they can be delivered to their final destination.
They will haul anything from food donations to PPE to toilet paper through the local area!
"Having been raised in the Lake Norman region, I feel an intense motivation to give back to this community with every chance I get, in any way I can."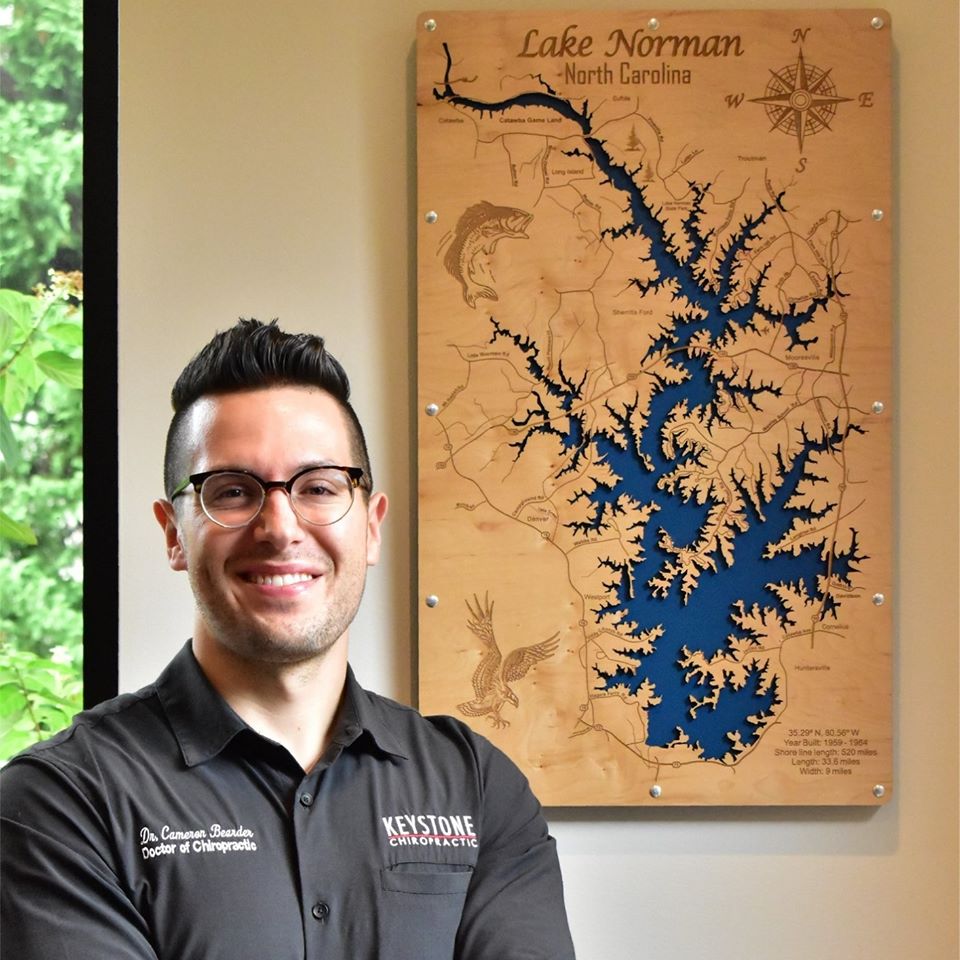 When he saw a need in the community for donation transportation, he seized the opportunity to fulfill it.
Looking to Get Involved? Interested organizations can email [email protected], call 704-897-0328, DM Dr. Bearder on Instagram @drbearder, or connect with them on Facebook.
---
Pita Pit
Pita Pit is doing their share by helping to feed the brave healthcare workers that are on the front lines of this battle. Mr. Todd Wolfram, the owner of Pita Pit at Antiquity Point, shares that they have been delivering platters of pitas to hospitals and displaced workers. Hospital workers get hungry too! Pita Pit is still open, offering no-contact curbside pick-up and delivery options so that everyone can still enjoy their delicious and fresh pita sandwiches.
---
---
The Neighborhood CARE Center
The Neighborhood CARE Center is a volunteer organization seeking to improve the quality of life in our community by providing resources that are otherwise unavailable. Despite the implementation of social distancing, the CARE Center is still serving our community through two ongoing service initiatives. Firstly, they are partnering with CMS to provide lunches to 350 students at Blythe Elementary School. They are also holding a "Manna for Life" food distribution event which allows them to distribute groceries to nearly 75 families and senior citizens in the community.
Looking to Get Involved? The CARE Center is still offering plenty of social-distancing-friendly volunteer options! Click here to sign up to be a volunteer and spread the positivity.
---
Ada Jenkins Center
Social distancing isn't stopping the Ada Jenkins Center from serving local families. They are providing school lunches to students Monday-Friday from 10:30 am-12 pm with pick-up and delivery options. To try and help students adjust to the stay-at-home order, the Ada Jenkins team has equipped many homes with laptops, cameras, microphones, and internet hotspots necessary for students to continue their online education. They even prepared "drive-up" Easter baskets of school supplies and treats to keep students engaged. Similarly, they have implemented a "drive-thru" system for their food pantry, and are continuing to serve up to 300 families every week.
Looking to Get Involved? You can support the Ada Jenkins Center by volunteering or donating to their Critical Assistance Fund. Connect with the Ada Jenkins Center on Facebook for the latest updates about their work!
---
---
Kindred & Hello, Sailor
The Kindred and Hello, Sailor management teams, two of the areas hot spots for fine dining, are showing their appreciation for local healthcare heroes by dropping off their iconic milk bread donuts at local hospitals five days a week. If there is anyone who deserves a sweet treat to make them smile, it is definitely our healthcare workers. Hello, Sailor and Kindred are currently operating out of Kindred, doing what they do best, serving up delicious food, which customers can still enjoy through curbside pickup and delivery.
---
Thank you to all the local businesses and organizations that are persisting in helping those around them through this uncertain time. Stay safe, stay healthy, and spread the good!
Have a story to share? Are you a local business or charity that is looking to get connected? Send us an email: [email protected] to get the conversation started!