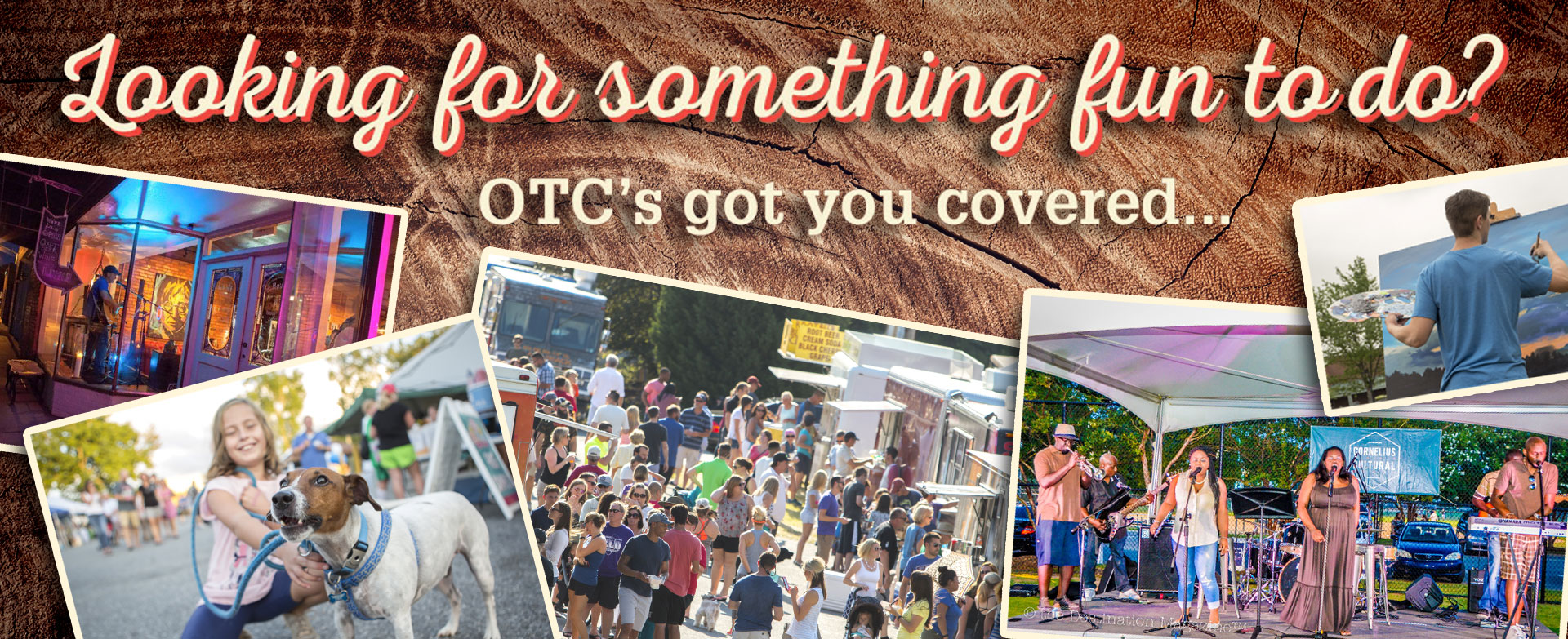 Welcome to Old Town Cornelius!
Old Town Cornelius (OTC) is quickly becoming a hub for a vibrant and flourishing arts scene just outside of Charlotte, NC. Known for its popular local breweries, OTC is making a name for itself as a destination for culture of all kinds: from boutique stores and bottle shops, to farm-to-fork restaurants and live music venues. So what are you waiting for?! Come out and experience the scene for yourself!
Upcoming Events in #OTC
There are no upcoming events to display at this time.