Many parents might be ready to pass the teaching torch back to the teachers and schools as we all navigate through the 'stay at home' orders. While we can't yet determine when the school doors are opening again, we can announce that enrollment for next Fall is open at Lakeside Charter Academy now! LCA is a tuition-free public charter school in Cornelius, serving grades K-8.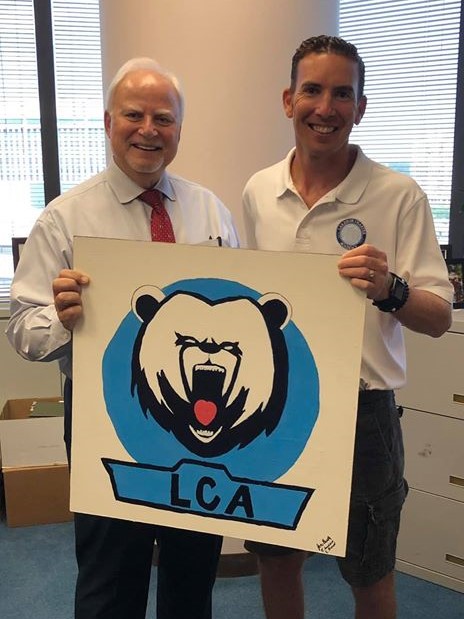 MEET THE PRINCIPAL
There are many great reasons to get in line for this commendable school, led by Dr. Jim Montague. Dr. Montague is everything a parent might be looking for in a school principal. The former teacher and coach works hard to be welcoming and accommodating to students and families when they stop in to meet with him. He is excited about the culture of the school, and he is especially passionate about keeping learning both fun and meaningful. He also has three children and has lived in the Charlotte area for over 30 years. Dr. Montague leads LCA with more than a decade of experience working in NC charter schools and holds a doctorate in educational leadership from Wingate University.
"LCA has a community feel unlike any school that I have worked at. Everyone is at Lakeside Charter Academy to best serve our children and students."

Dr. Montague
With the recent shift to temporary home-schooling, parents are reminded that school is about a lot more than just getting good grades. If you are a parent looking for a school that offers creative activities to learn the required standards, teachers who instill a love for learning, small class sizes, passionate staff, and a tight-knit community feel, then take a closer look at Lakeside Charter Academy.
THE PILLARS: SCHOLARSHIP
LCA is committed to three pillars of education: Scholarship, Leadership and Citizenship. First, let's look at an overview of Scholarship – the academics your child will receive. The school's curriculum follows state guidelines and uses the Common Core Standards. They use Core Knowledge Language Arts (CKLA), Math in Focus, Shurley Grammar and Discovery Education. Dr. Montague explains how students are getting the exact same academic programs offered in a nearby private school in Charlotte, "and our students get to learn them for free!"
For technology, students have access to classroom sets of Chromebooks, as well as Macbook Pros for group work. The school is moving towards one-to-one technology in the near future. Knowing how to utilize technology is a crucial part of a student's success in today's technology-driven world. LCA is making sure to meet that need. Next year, all students will also receive one hour per day dedicated to remediation or enrichment. If your child needs an extra dose of math, or needs a higher level of challenge in reading, there is time carved out each day for that targeted instruction based on individual needs.
The typical classroom at LCA has only 15-17 students. With these ideal class sizes, teachers are able to differentiate instructions easily and provide more one-on-one time with each student. Educators can hone in on each child's strengths, weaknesses, or just have a little more time to build a meaningful connection with each child in class.
LEADERSHIP
Next, let's dive into the pillar of Leadership. LCA aims to develop confident and capable students. One of the strongest ways they do this is by their weekly assemblies. The school brings in local leaders to speak to the students and show them real-life examples of what it took for them to be successful. Some examples of previous local guests include an author, chef, retired veteran, dentist, veterinarian, the Charlotte Hornets Book Bus, and a professional athlete. They also have older students partner with younger students for "Book Buddies" and lunch meetings to provide opportunities for leadership, as well as building strong bonds across the school.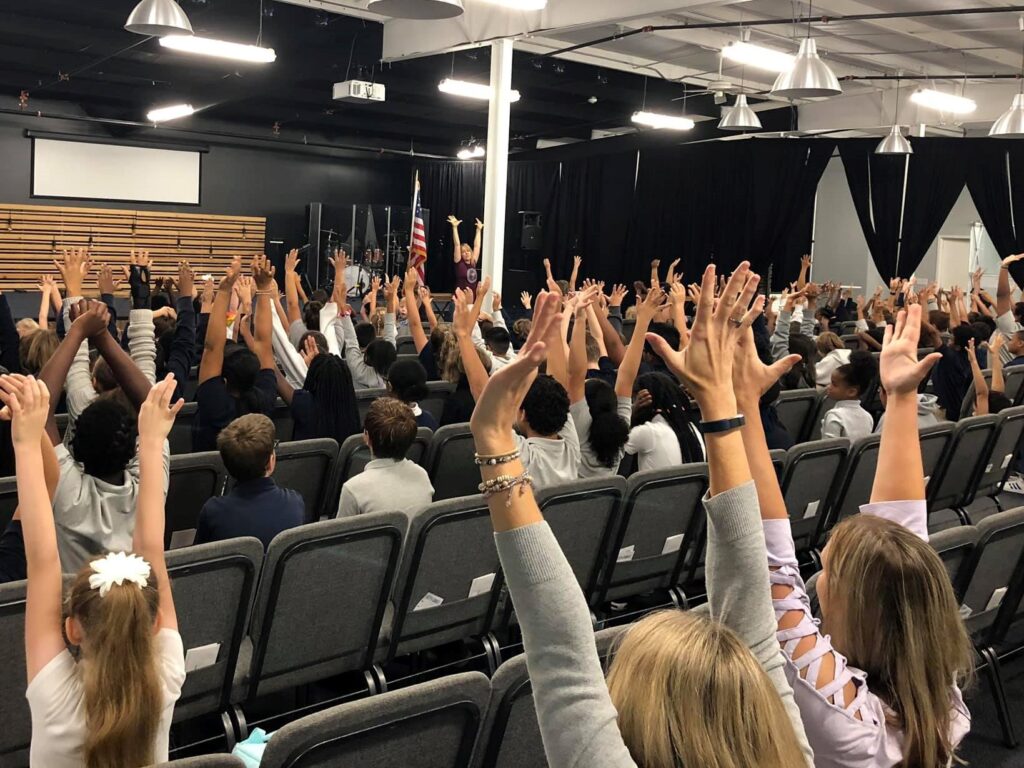 CITIZENSHIP
The final pillar is Citizenship which starts with having the right staff. Dr. Montague has built a team of educators who show high energy, creativity, compassion, and above all, a love for kids. The staff is second to none in his eyes thanks to their creative styles of teaching and creating classrooms that are so much fun, you might forget you're actually doing school work. For example, while reading a book about pancakes, you might find one of the teachers warming up a griddle to cook actual pancakes for the students, to complement the story discussion. Teachers here go the extra mile to create activity-based learning to cover the academic standards, rather than just lectures and worksheets.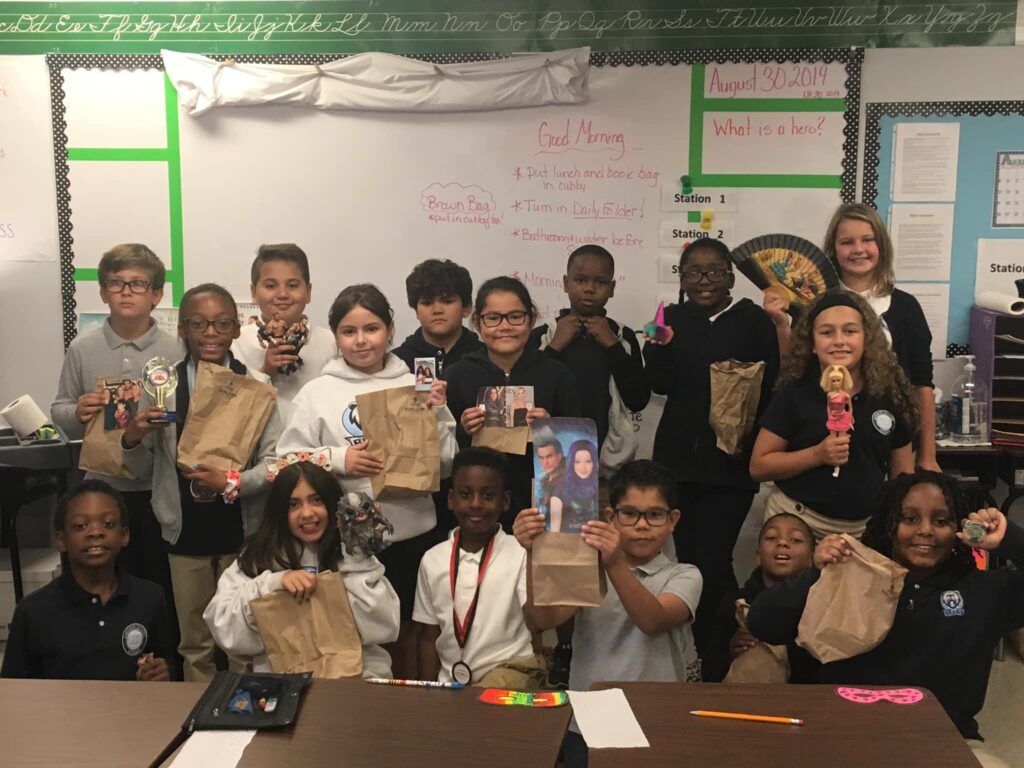 Students also receive one hour of specials per day. Those specials rotate between Music, P.E., Art, Character Education and Spanish. There are many after school activities to explore such as soccer, running, theatre/drama, hip hop, Legos, MS sports and coding. "Our school also performs many community service activities, including: visiting retirement communities to bring cards and goodies, food drives, letters to service members, and much more!" states Dr. Montague. Other activities organized by LCA for the whole family include Checkers games, Knights games, the Birkdale Village Holiday parade, bowling nights, and much more!
MORE FEATURES OF LCA
Other offerings include before and after school programs from 7am-6pm, hot lunches, proven strong communication with families, 30 minutes of recess each day, beautification days to keep the building and playground fresh and clean, and a staff and principal who are very present and personable; you'll even see them helping greet students as they get out of their cars each morning.
The parent surveys are coming in showing positive feedback and the staff is here to stay. Test scores continue to increase and enrollment is growing – some grade levels are already seeing a waiting list!
So, where will you pass the teaching torch next Fall? If you're searching for a school with a community-feel, a talented staff, a leader with fresh ideas and quality experience, then contact Lakeside Charter Academy about enrollment today.
For more information, visit LCA's website, Facebook page, or get in touch with the principal directly:
WEBSITE: https://www.lakesidecharteracademy.com/
FACEBOOK: https://www.facebook.com/lakesidecharteracademyofnc/
EMAIL: [email protected]