Some local artists are pitching in and creating masks for those in our community.
Meghan McKillop and Rina Norwood are just two of the creatives we've spoken with about their efforts. Both are creating masks out of leftover fabrics and selling them around the Cornelius area and further, like Arizona, California and even New York.
---
Meghan McKillop can usually be found upcycling old clothing to make new pieces she sells at her business, Nut Meg's Bazaar. When news of the shelter-in-place hit, she almost immediately scratched the other designs she was working on and started sewing together masks for friends and family members. This has kept her quite busy, as the need for masks has grown and word of her work spread around her neighborhood.
One of her biggest challenges has been the temporary closure of many thrift stores, where she typically gets her fabrics. She has already used up all of the material she had, and says she now has some neighbors donating old fabric for her to use just to keep up with the demand. Meghan said that the most positive thing she's seen in the midst of a lot of darkness is that our communities are binding together more than before.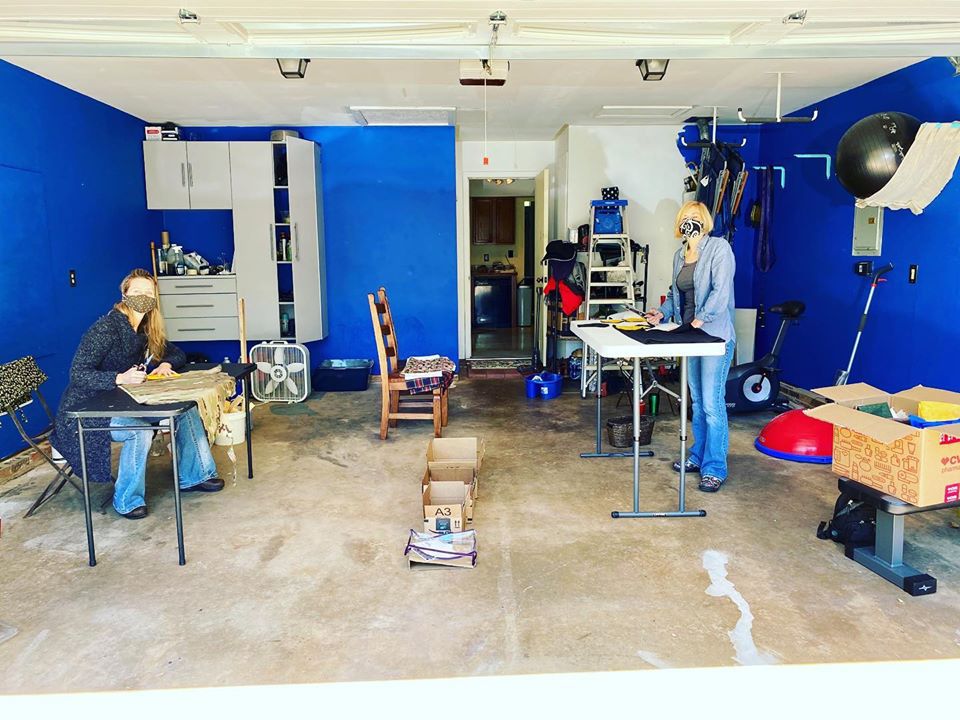 For more information of Nut Meg's Bazaar and how to buy masks, visit her Facebook and Instagram pages @nutmegsbazaar
---
Rina Norwood, owner of Rina Norwood Design, was also ready to put her skills to use. After one of her sons told her about the increasing dangers of COVID-19 and expressed concern over her need to wear a mask, she then checked in with friends and family members across the United States and began creating some masks for them. As an interior designer, she also had a lot of knowledge for how to use the fabrics and materials she had to create artistic, comfortable and safe masks.
Right now, every mask bought is matched with a mask donated to those working in hospitals and high risk areas. Aside from staying busy making masks, Rina says that being creative is, more than ever, a therapy for her.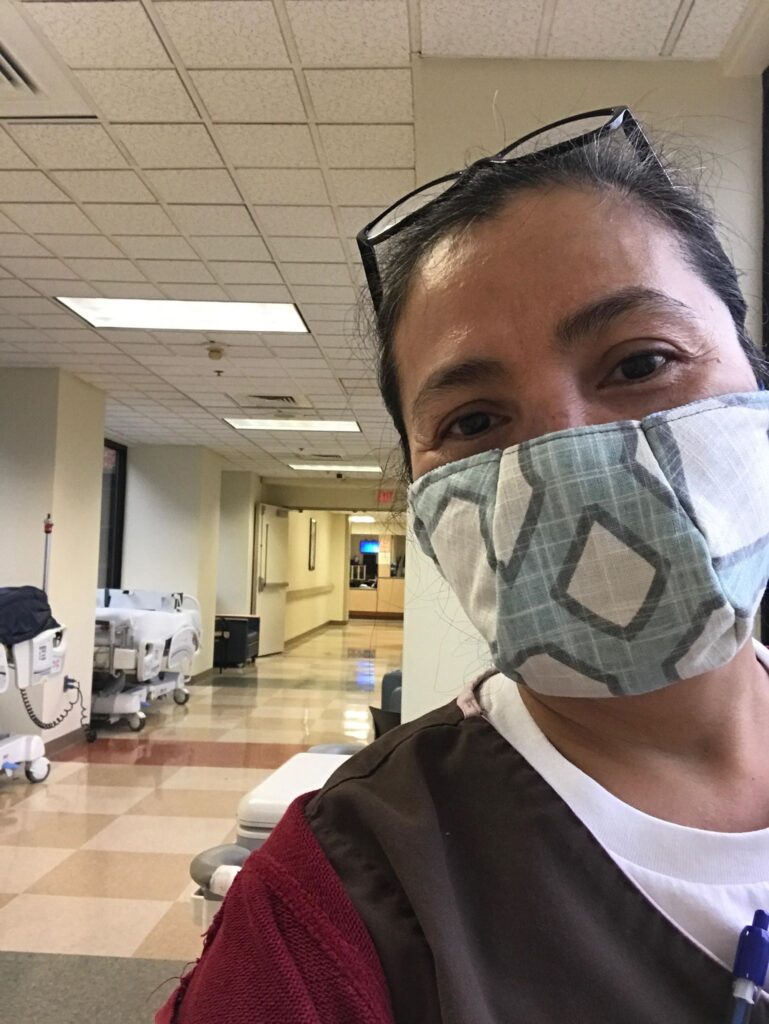 "As a creative artist, I will always think to create whether that is on canvas, in homes through E-design or designing consumer goods."

Rina Norwood
For more information on Rina Norwood Design and how to buy or donate masks, visit her Facebook and Instagram pages @rinanorwooddesign, or her website http://www.rinanorwooddesign.com/shop
---