In times like these, when almost everything normal seems to have shut down, the importance to still find ways to remain physically and emotionally healthy is great.
---
Megan McFadden, primarily of The Meditation Room in Cornelius, is offering some much needed stress relief practices. Right now, she is offering meditation classes, yoga stretch classes, both of which have private offerings as well. She says these are her favorites because she can work one-on-one with people to help find the right practices for their individual goals.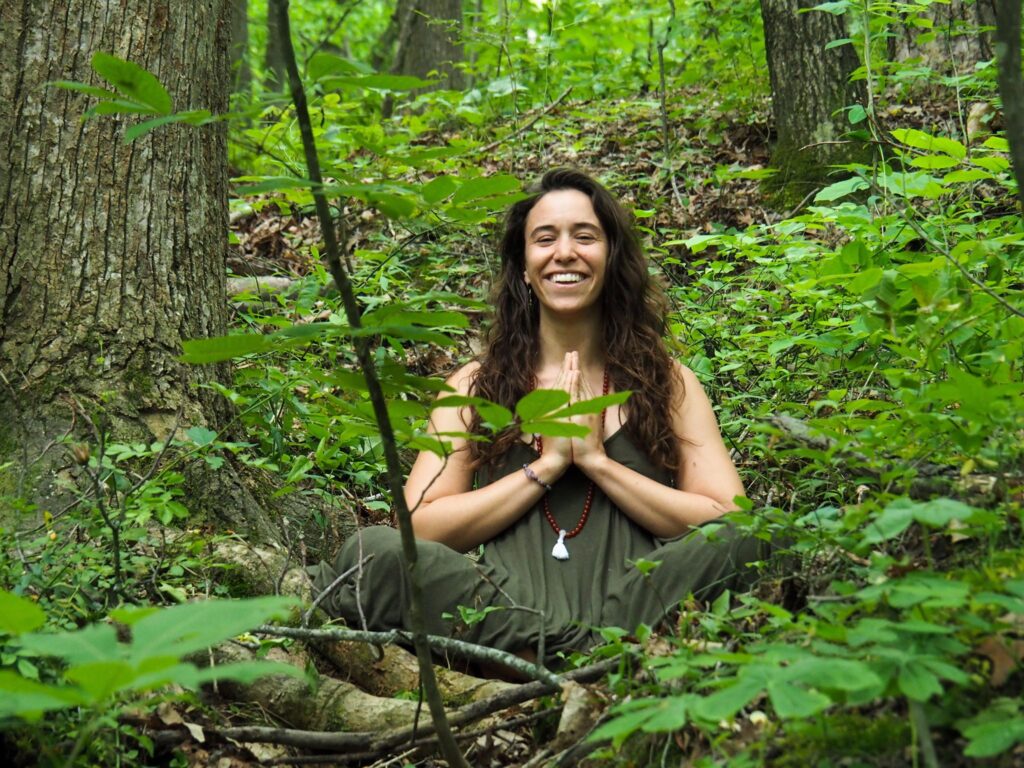 Megan believes that yoga and meditation practices are extra valuable in stressful times like these.
"To roll with life's twists and turns while remaining centered in one's own power is the wisdom at the heart of yoga practice."

Megan McFadden
Besides the actual physical benefits in yoga, like strength and flexibility training, it is also very helpful in understanding mindfulness practices like breathing techniques and learning how to be more present. By taking calming, deep breaths, we can become more centered in whatever we might be doing, even off of a yoga mat.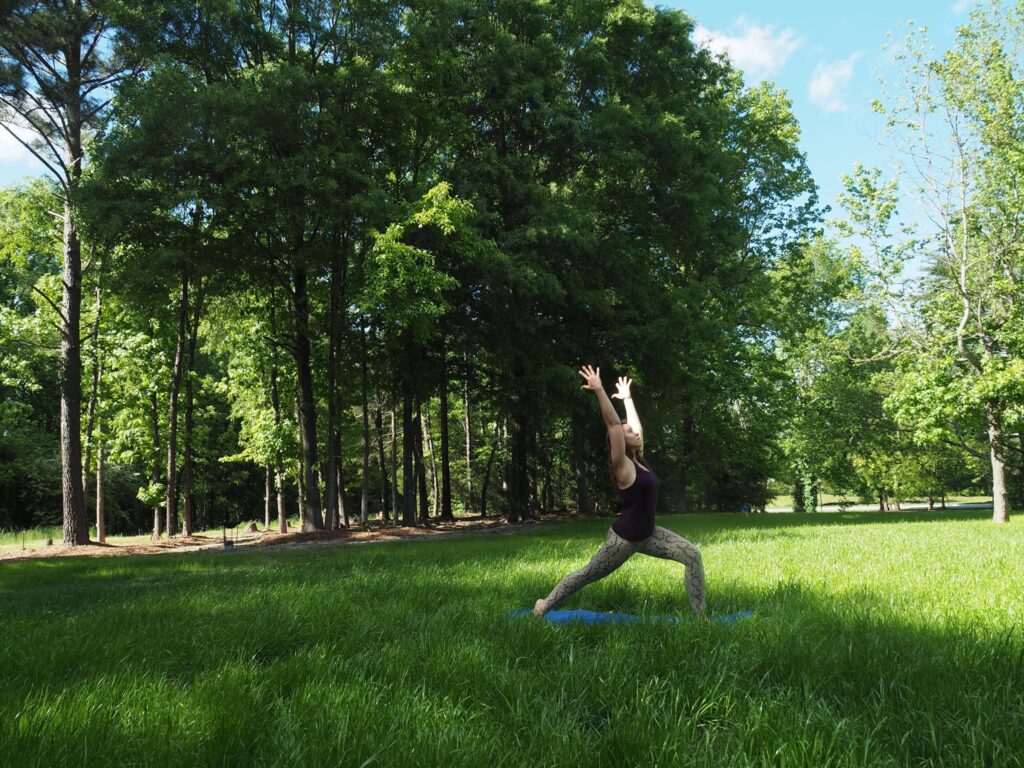 ---
Internal Health
Megan has been using these practices in her everyday life to help cope with stress. Besides actually practicing yoga on the mat, which helps Megan stay centered and calm, she is also getting outside and enjoying the spring weather. She has been spending her free time gardening, walking her dogs and making playlists on Spotify.
"Music is another great way to create presence… I have a playlist for every mood, whether I am cooking, washing dishes, or just hanging out."

Megan McFadden
---
External Health
Megan is also offering her online classes through Kādi Fit. Aside from her $10 drop-in virtual yoga classes, Kādi Fit is also offering $10 drop ins for virtual cardio dance classes. Members also have access to more online workout class options through Kādi Fit's partnership with Bloc. These classes are done through Zoom links where participants can call in.
Aside from The Meditation Room and Kādi Fit's online classes, be sure to check out what other virtual offerings there might be around Cornelius; find what works best for you!
There are also many other free workout and meditation options online. Personally, I have been trying to stay mentally and physically healthy by staying as active as possible! To cope with the additional stress that comes with being a college student during these unprecedented times, working out and going on walks help me to remain calm and put things into perspective. I have listed and linked some of my favorite YouTube workouts below, enjoy!
POPSUGAR HIIT No Equipment Full Body Cardio
MadFit Beginner Flexibility Routine
---
We would love to hear how you are staying active while these gyms and studios are closed. Comment your favorite online offerings you've found!