Desmond Tutu, a South African cleric and human rights activist, says that "if you are neutral in situations of injustice, you have chosen the side of the oppressor." Messages like this resonate with many in the wake of George Floyd's death in Minneapolis, Minnesota.
On June 3rd, 2020, several local students took the initiative to organize their own protest to have their voices heard on issues of systematic racism and police brutality in our community.
---
On May 25, 2020, George Floyd was stopped by police for reported forgery. Video footage from the scene shows Floyd crying out that he can't breathe, while former police officer Derek Chauvin knelt on Floyd's neck. This event, and other similar injustices, have evoked protesting in nearly every major city across the country, even in our very own town of Cornelius.
---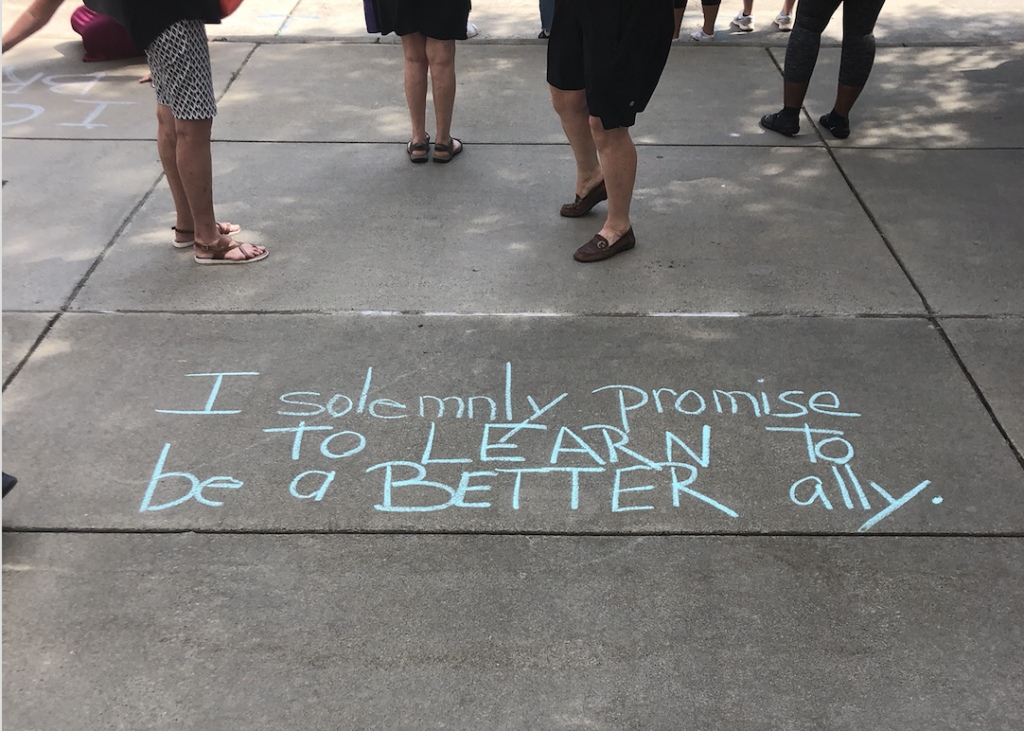 ---
Young adults like Ashley, a Hough High School student, and Brea, a UNC Charlotte student are opening the conversation about racism in our community. These young students spoke to local police to arrange a peaceful protest in front of the Cornelius Police Department where community members could use sidewalk chalk to express their thoughts. When asked how they felt approaching the police with this idea, Brea says that:
"I was pleased to see that the police were eager to be here and reach out. That was another driving reason why I wanted to be here today to show people that there can be peace between both sides."

Brea, UNC Charlotte
---
---
In addition to protesting, this younger generation has been using social media to further spread their message of equality. On Tuesday, June 2nd, otherwise referred to as #BlackOutTuesday, users shared black squares on social media platforms like Instagram to express their solidarity with those protesting the murder of George Floyd and to free up time dedicated to social media to educate themselves on the Black Lives Matter movement and all that it stands for.
---
---
Speaking up is an act of bravery, especially when it is so easy to be silent. When asked for advice that these students can offer to other young people looking to use their voice, one student responded:
"You just can't be scared. You have to realize that nothing good ever really came from being quiet. You have to be loud even if people don't want to hear you. Even if people around you don't support you, there are people are around the world that do."

Ashley, Hough High School
---
Today's youth are tomorrow's leaders, and they are demanding long-lasting change in our community and coming up with creative solutions to express these demands.
---