This is an account of our guest community contributer, Aissa Vessley visiting many of the retail businesses in Old Town on Saturday May 9, phase 1, Re-opening Day.
---
Today I took a stroll up Catawba Ave to embrace and support the local stores opening their doors this morning. I work locally also so I know that our community has been creative in supporting our amazing town these past 8 weeks.
My stroll was greeted with big smiles, or shall I say masked smiles. Some of our local businesses have been in touch with one another to cheer one another on through this hard time and to finally meet in person was exciting.
Signs outside all of the businesses to guide all customers of their max limit of people to occupy their space and hand sanitizer was asked to be used upon entering and leaving each business. I did not feel uncomfortable with these guidelines but actually comforting because we all are in this together and happy to see faces even with the new norm, for now.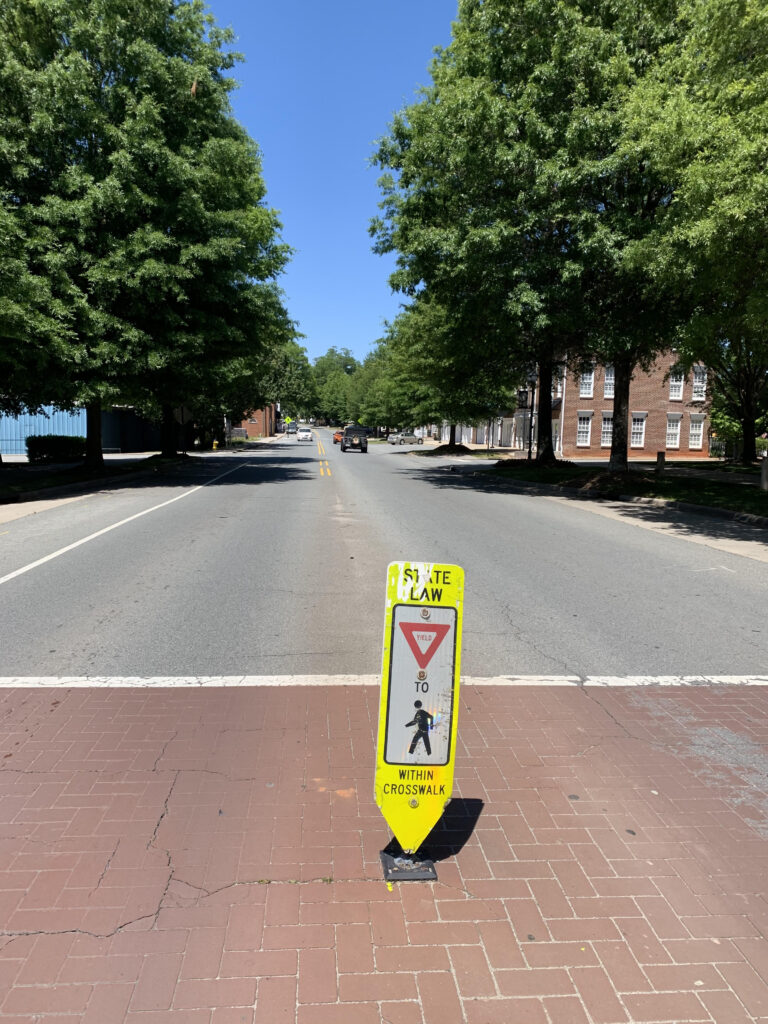 My walk was so nice! More cars going up and down Catawba Ave and even noticed the eye contact with one another to just connect. I walked over a mile and felt hope that not only are some businesses opening but people were seeking the Old Town Cornelius feeling.
Such a wonderful way to start off my Mother's Day weekend making new friends and getting some really beautiful gifts. Here is a summary of the wonderful businesses I visited:
---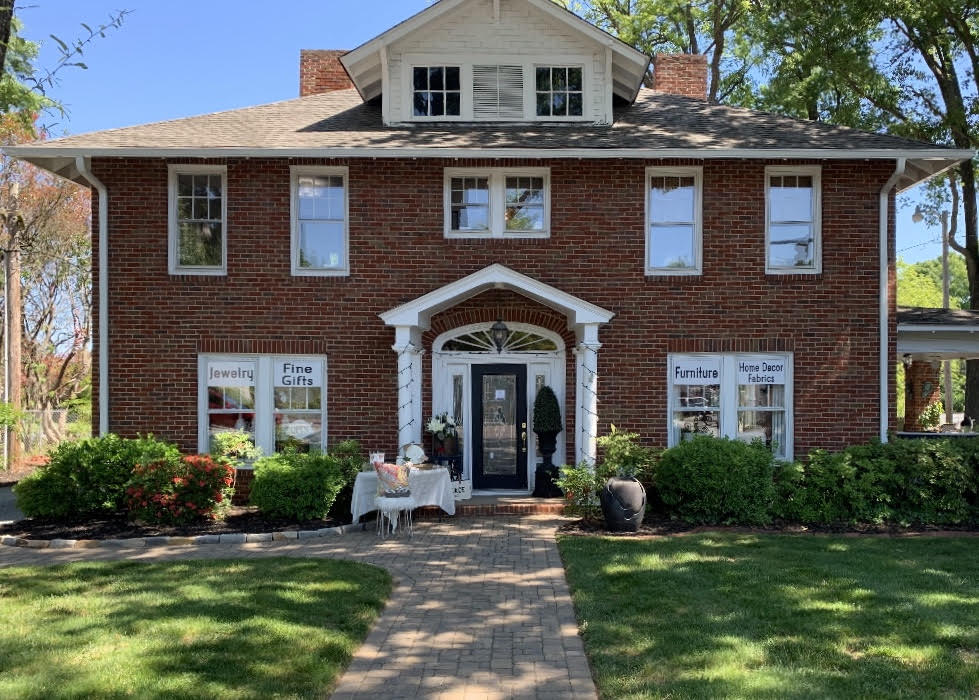 Home Heart and Soul
20901 Catawba Ave
704-892-4743
A lovely business that has you overwhelmed with joy at all it offers. A home boutique on lower level with a esthetician's office and hair salon on the top level. There is also a beautiful jewelry area. So much to choose from and I found the perfect Mother's Day gift for a special friend. I got to meet the owner and her sweet assistant that helped me pull of a surprise to my friend and her gift.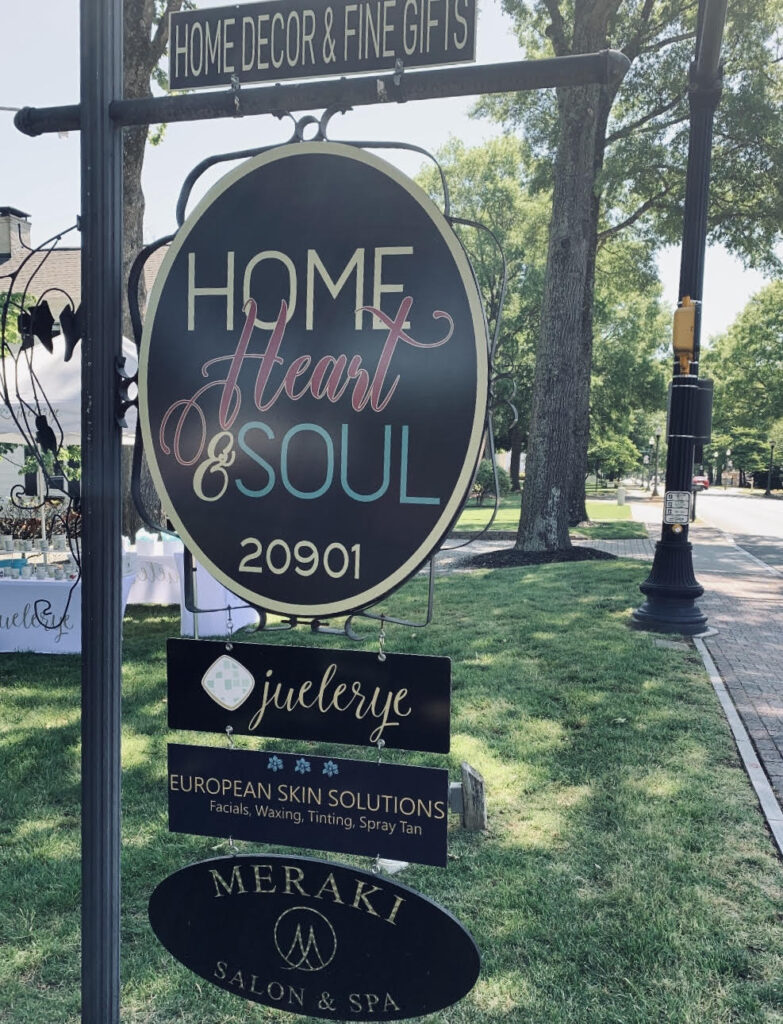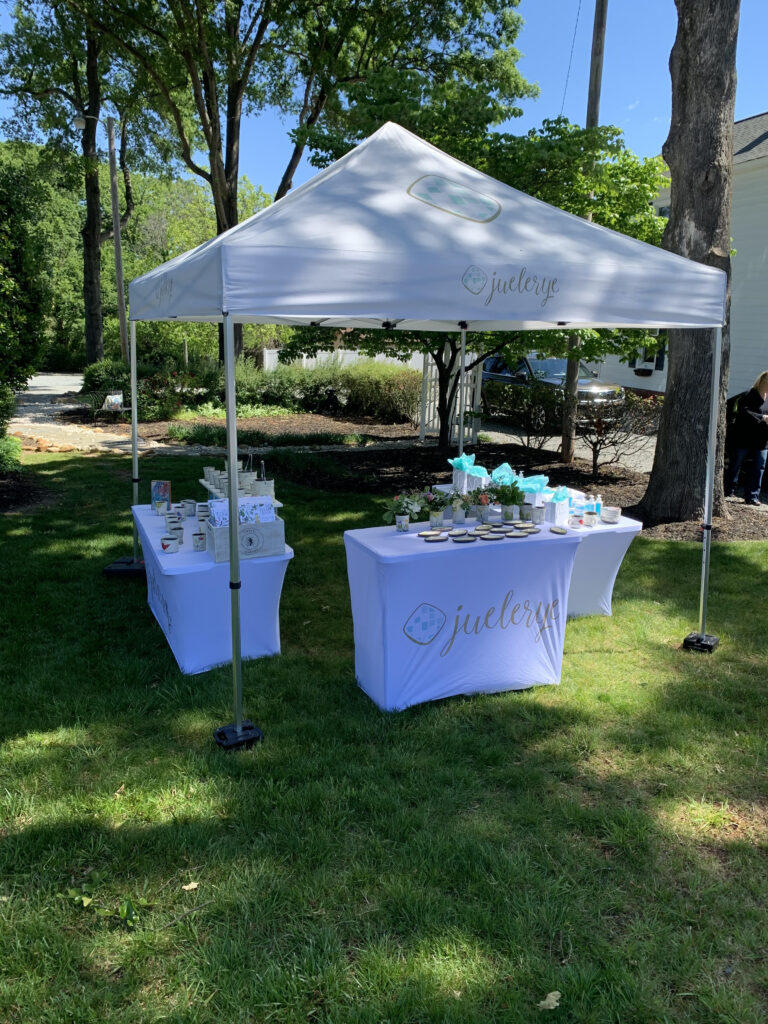 ---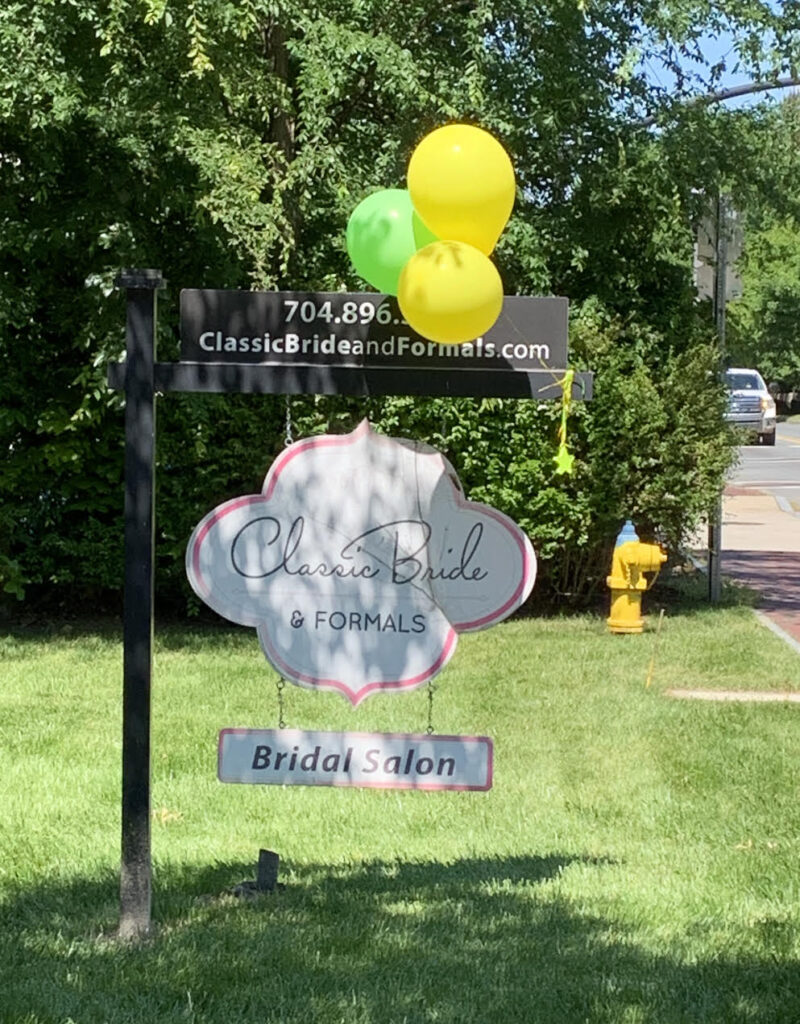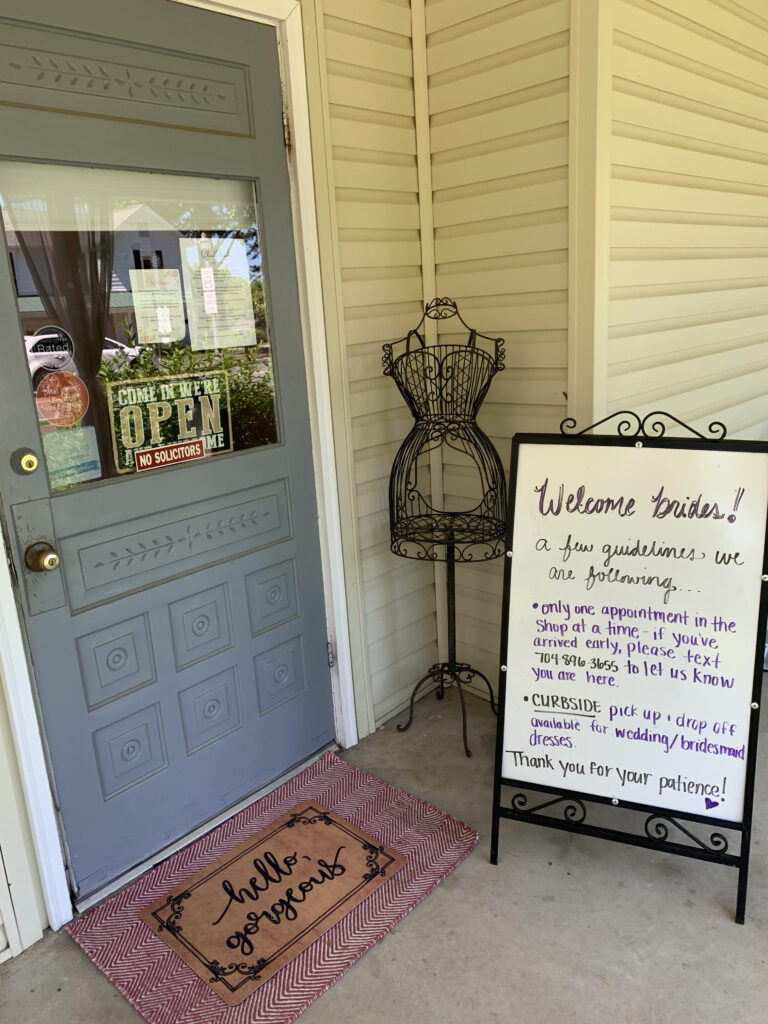 Classic Bride and Formals
20910 Catawba Ave
704-896-3655
Gorgeous shop with one of a kind gowns and accessories. Being a even planner I was so excited to see their well arranged shop and you feel so pampered just walking in. You can make a appointment or walk on in. Although we were not able to walk through due to one customer in the store, the sales woman was so sweet and informative.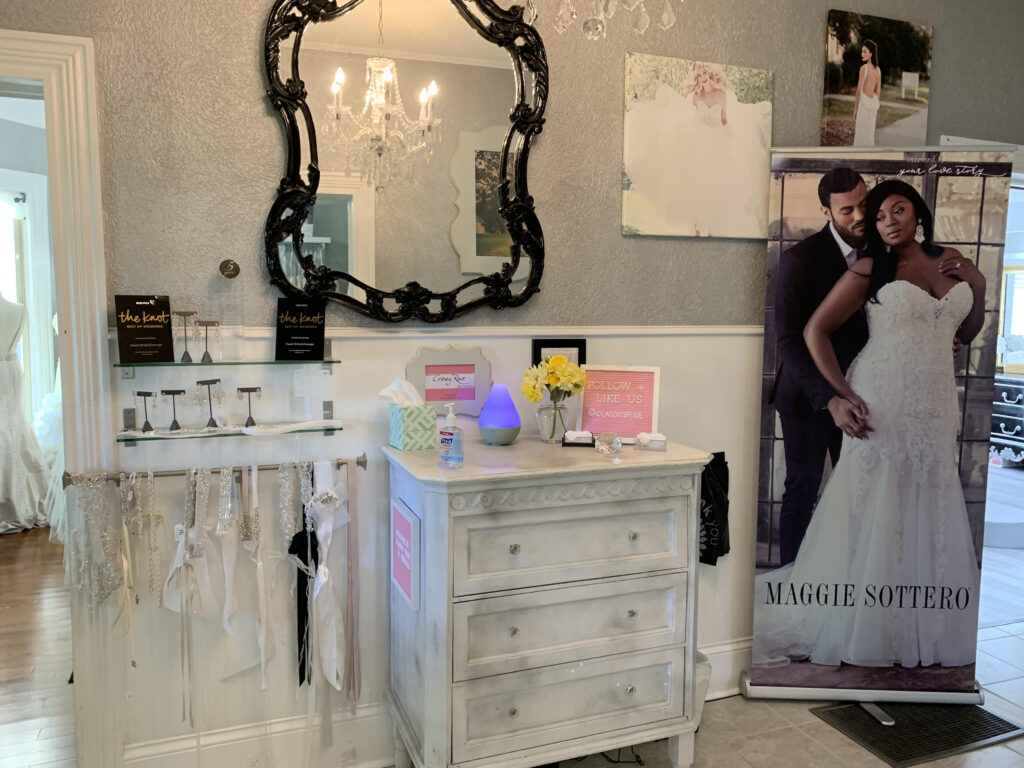 ---
Deborah Young Photography
20916 Catawba Ave
704-896-3422
I just had to mention this business. It is not open at the moment of my stroll. It captured my eye by just the back yard she has created for photographs. It stunning and so creative. I can only imagine what she has done to the inside. Will be stopping in for sure.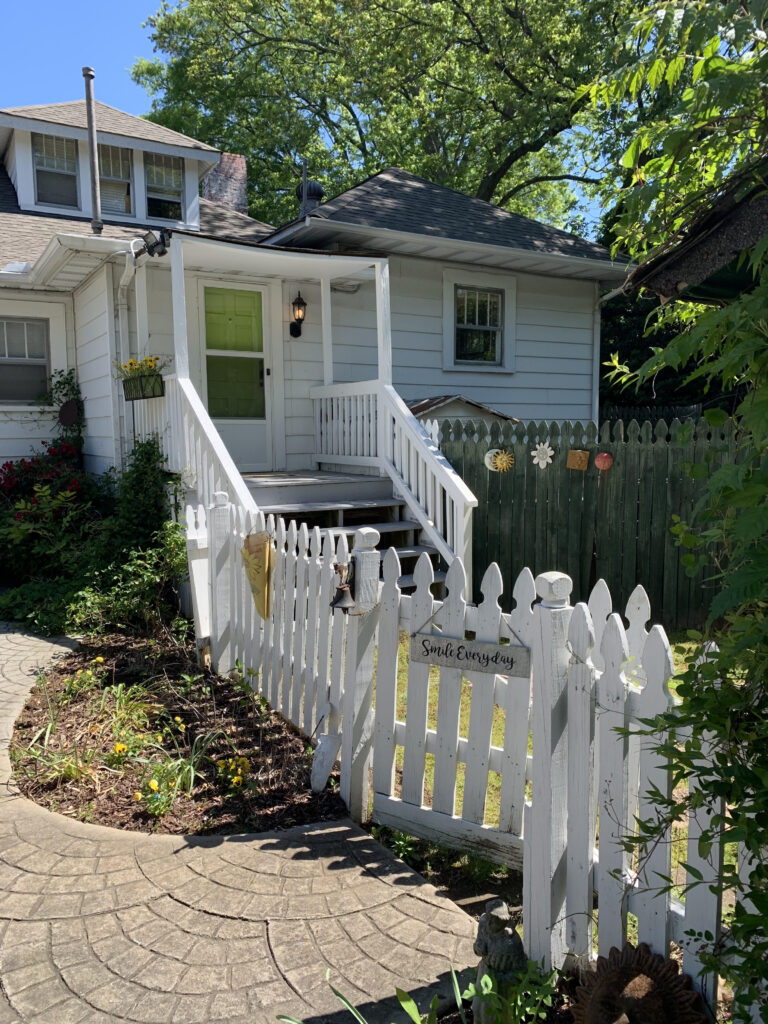 ---
Brand Name Consignment
21304 Catawba Ave
704-896-0181
Any style dress, suit, summer outfit or casual piece of clothing you need. Seriously they have so many name brands in a super cute space. It went on forever as I walked through both their clothes and accessories. The owner was lovely and excited to see customers.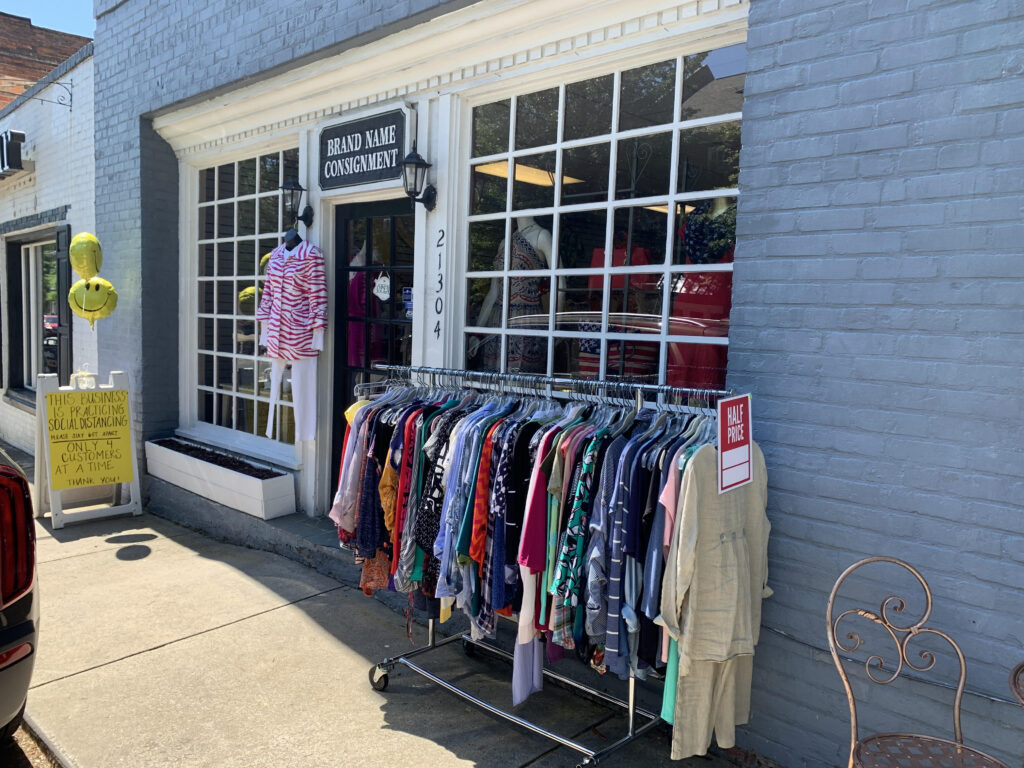 ---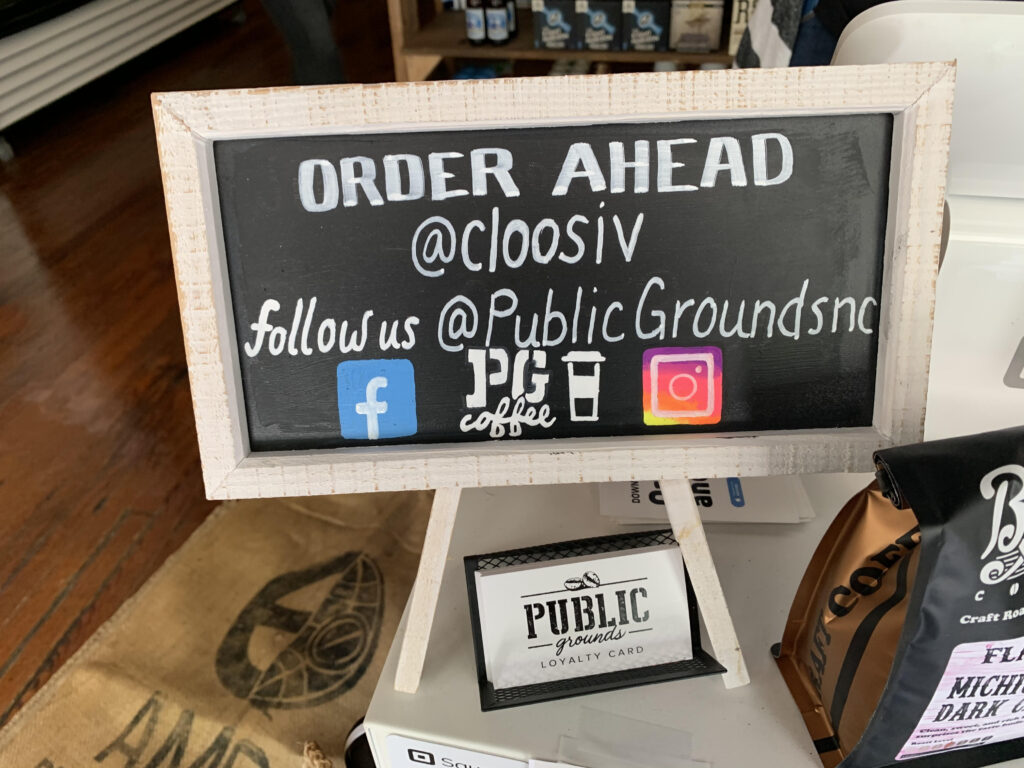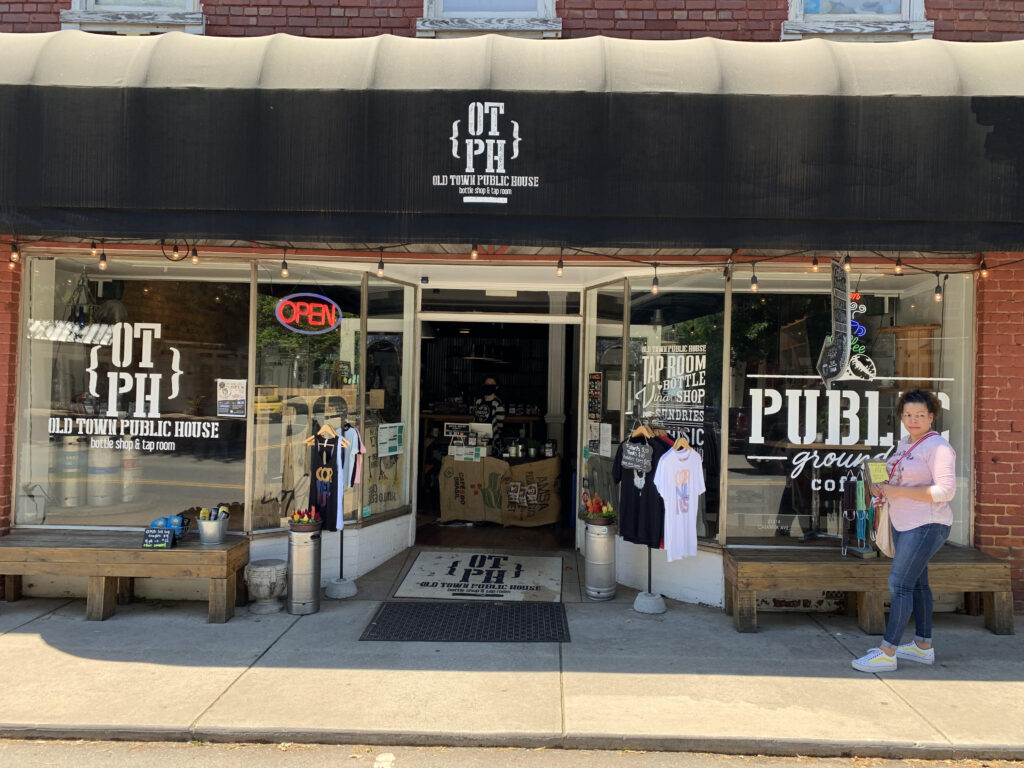 Public Grounds Coffee
Old Town Public House(OTPH)
21314 Catawba Ave
980-288-4418
We walked in to be greeted by three lovely smiling ladies ready to help us. Coffee, beer, merchandise, pastries and smiles. I was excited to hear that businesses had been great since serving curbside 7am-1pm. This place has such character and charm.

---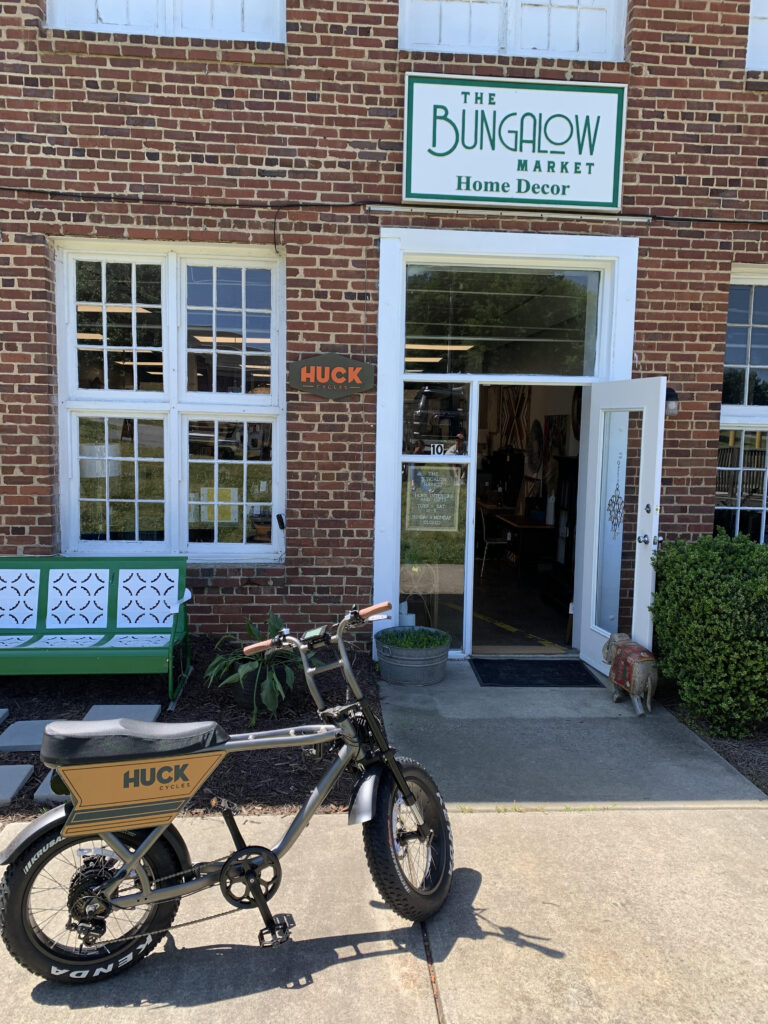 Bungalow Market,
19725 Oak St, Suite 10
This home decor and furnishings store also has a custom electric bike workshop in the back, Huck Cycles. Everything from couches and tables to centerpieces and an amazing selection of throw pillows with hand-woven designs!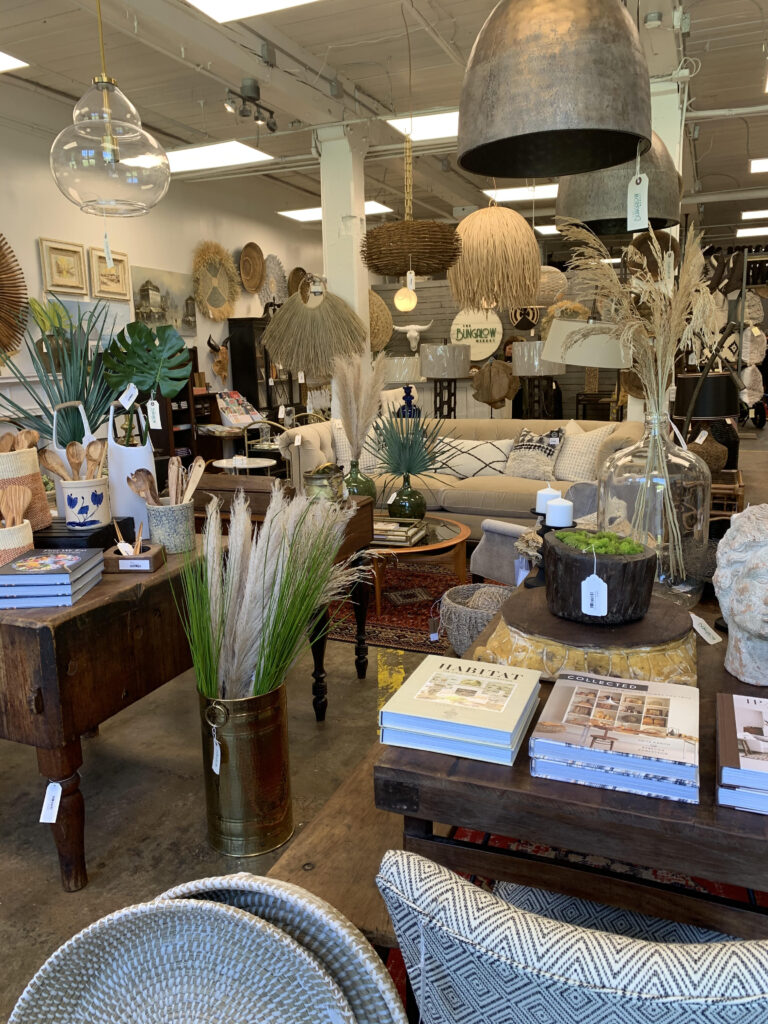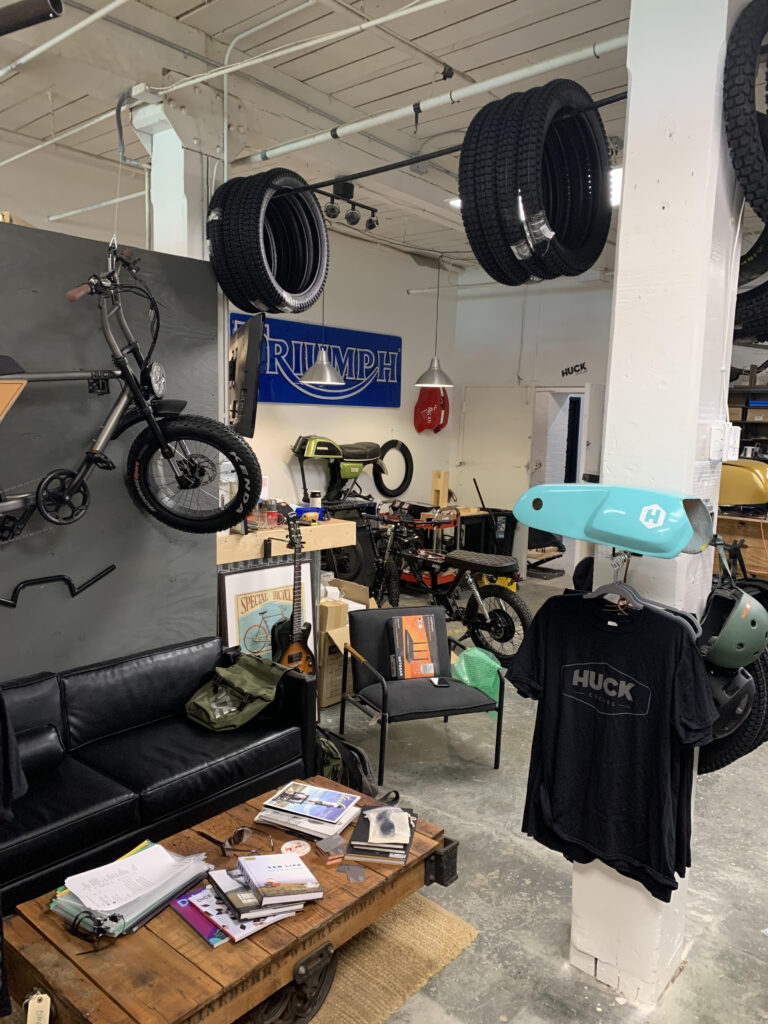 ---

Cool Fish
21726 Catawba Ave
704-765-1765
We stopped by but the location is only doing curbside pick up. But the service I experienced was so friendly. Smiles when I asked about the menu. Another space I look forward to visiting when we open back up. In the mean time supporting our businesses online was impressed of being the only way they have been thriving and so appreciated. Like I said, so friendly.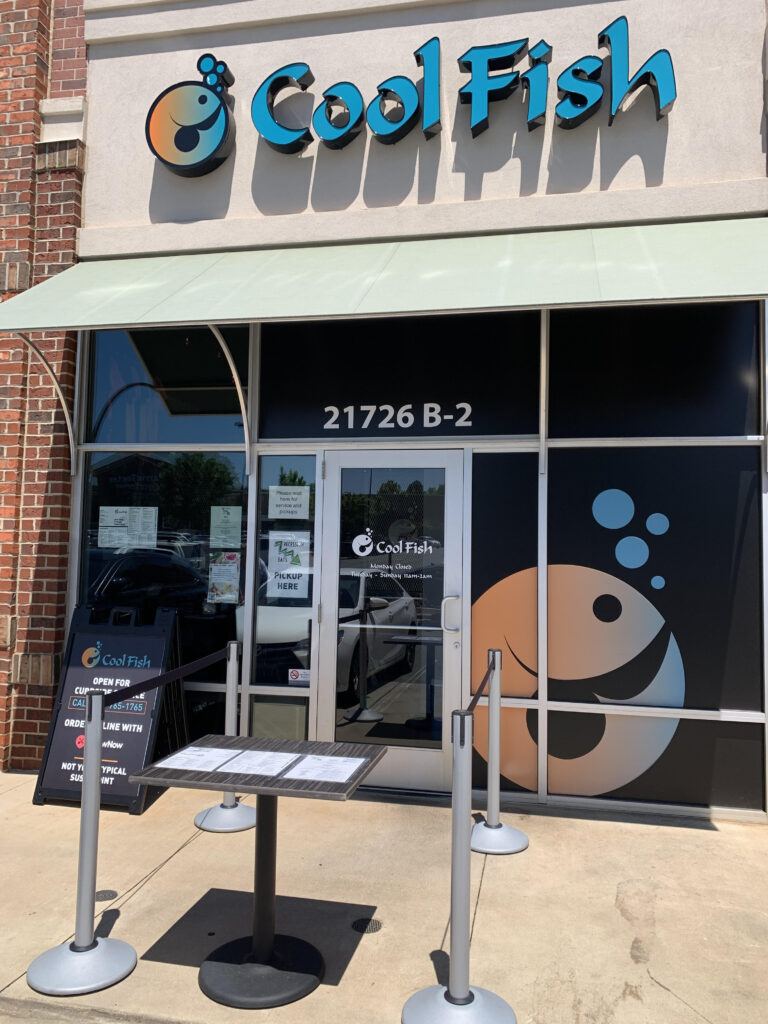 ---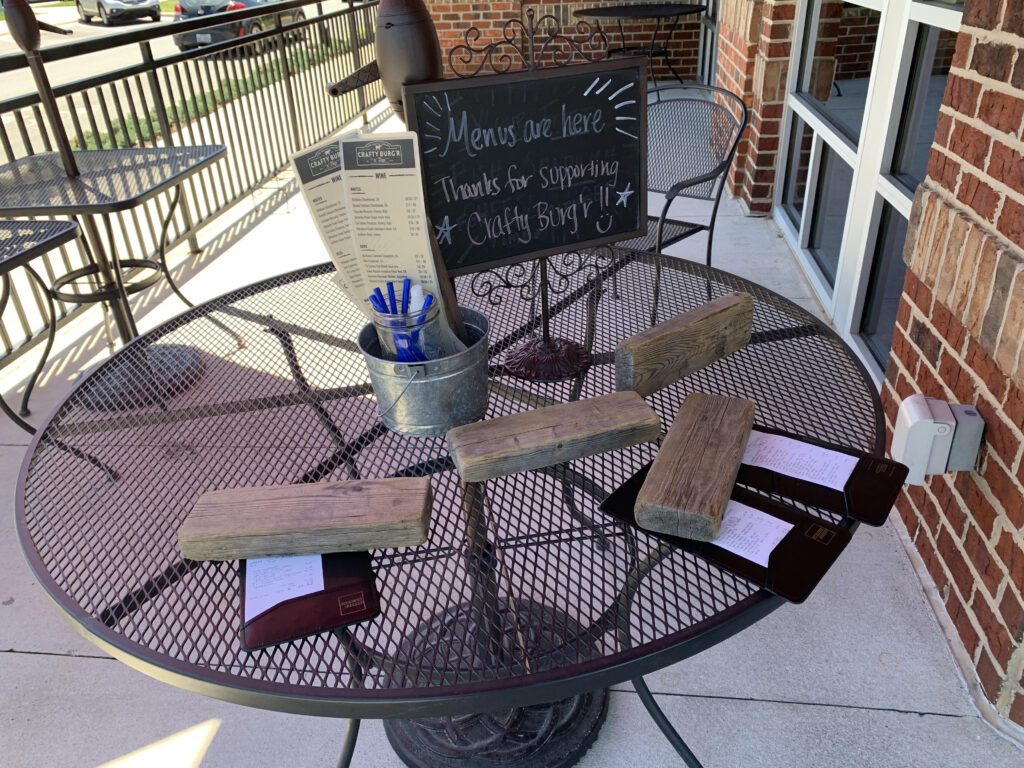 Crafty Burger
21726 Catawba Ave B,
704-897-7320
Oh I wanted a burger! It smelled good just walking by it. Online orders are booming and you could see their appreciation by the large sign out front. I have dined here before and craving their juicy burgers stuck with me all day.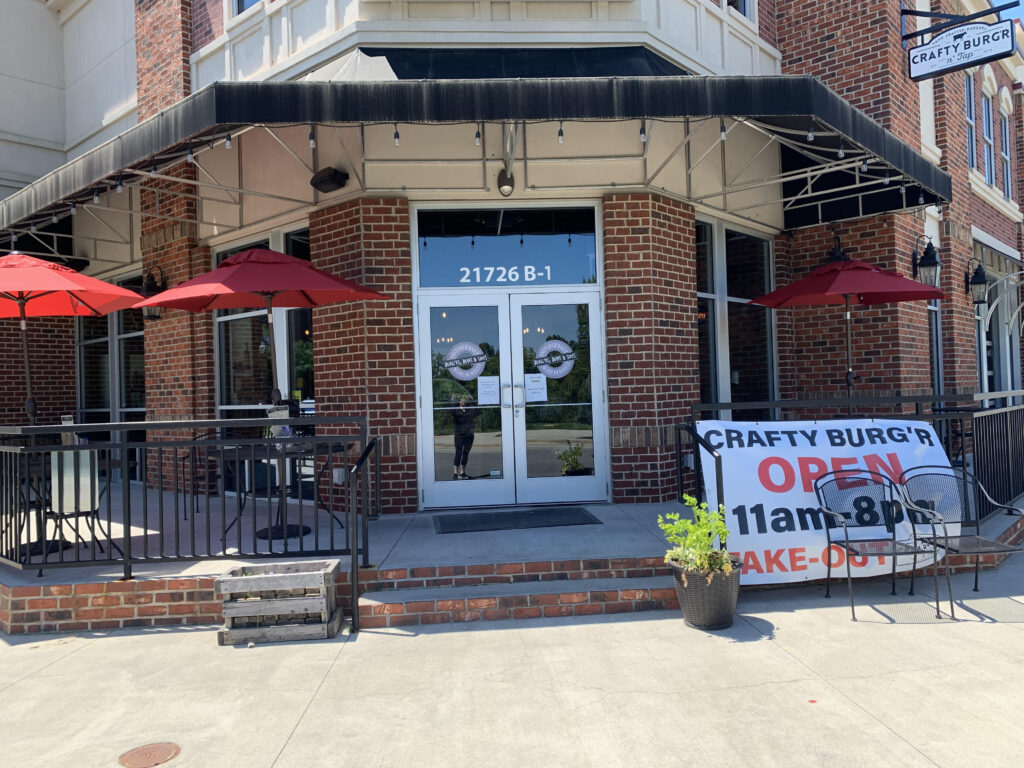 ---

Rootz
19801 S Main St
704-997-5504
I truly cute and unique gift boutique. I was ready to make my way back home when I remembered this tucked away jewel. They had some curb side options and unique local crafty items for your home or to add to your accessories. I will be coming back when my feet are not hurting from walking our lovely town.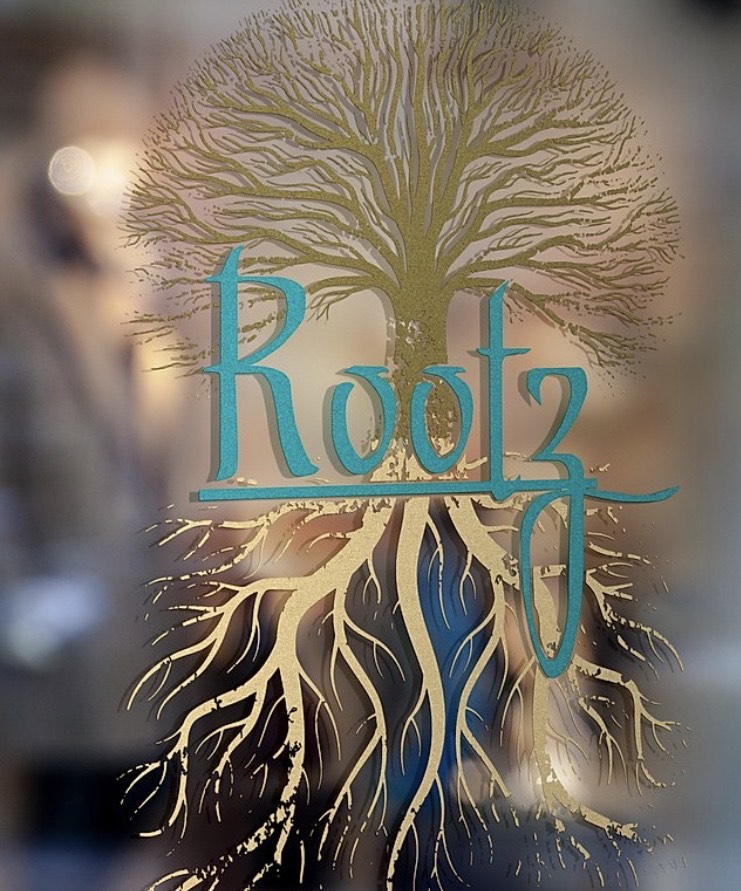 ---
Be on the lookout for more of our local shops opening back up and show some support. OTC will also be announcing special shopping days in the future where incentives will be offered to "Sip and Stroll and Shop" along the Shops in the heart of Old Town Cornelius!
Are you a business or community member in OTC with a story to share? Reach out, we would love to get the conversation started: [email protected]