On June 2, 2020, the Cain Center for the Arts Released its final design renderings for the future space. This highly-anticipated news has spurred excitement in the community, as the excitement to welcome the Cain Center for the Arts to the OTC Scene grows.
---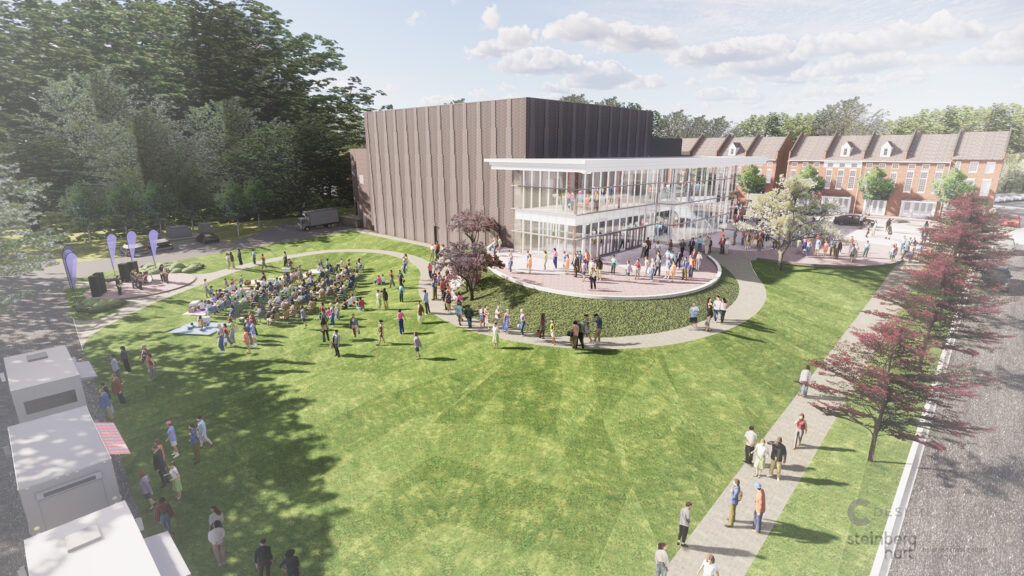 ---
The vision for the Cain Center for the Arts began in 2017, as community members saw a need for improved access to the arts and culture in the Lake Norman region. The Cain Center aims to provide theater, classroom, and other community spaces to empower community members to experience and enjoy the art right here in the Lake Norman area.
---
---
Upon completion, the Cain Center will "include a 400-seat theater, gallery space, event spaces, three classrooms, a community green space, and an outdoor plaza," according to their latest press release. Most recently, they published designs for the theater and gallery; however, they previously announced classroom, lobby, and outdoor renderings in May of 2020.
---
---
Design fly-through videos of all the architectural designs are available on the Cain Center Youtube page and more information about how to sign up for updates can be found on the Cain Center Website. We are excited about this new addition to the OTC community, and want to stay connected with you all on this journey!
---
Read more of OTC's coverage on all things Cain Center:
October 2019 — Keeping Up With The Cain Center
May 2019 — Cain Center for the Arts Gains Momentum
February 2019 — OT Scene: What Is An Arts District?
September 2018 — Cornelius Arts Center Has A Name
---