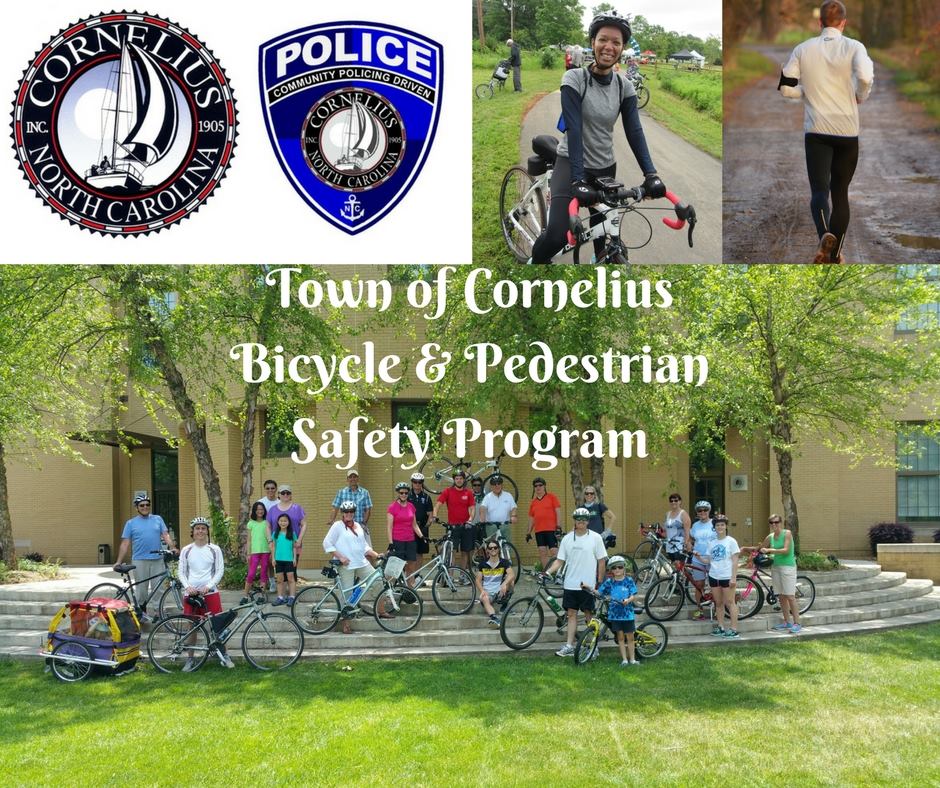 The Cornelius Police Department's Traffic Safety Unit will host a Bicycle & Pedestrian Safety event as part of their participation in NCDOT's Watch 4 ME NC Program. The event will take place in the Community Room of Cornelius Town Hall, 21445 Catawba Ave. The program is open to the public and free to attend.
The Traffic Safety Unit will provide attendees with information and laws that will help everyone better navigate the roadways and better understand the often asked question, "Who has the right of way". The educational program will cover the responsibilities of the bicyclists and pedestrians in hope of creating a safer environment for all who travel the roadways of Cornelius and throughout North Carolina.
For questions about the Bicycle & Pedestrian Safety event, please contact Sgt. J.J. Sarver at (704)892-1363 or jsarver@corneliuspd.org.